ABOUT FRIDRIK
Fridrik Kristjansson is the owner and founder of Nailed It Build-ing & Construction. He founded the business because of his passion for construction design, building, and renovations. He has well over a decade of experience in the industry. Fridrik's ethos, in life as well as in business, is to build it right the first time, and he believes in quality over quantity – every time. All of the work that Nailed It Building & Construction does is customized to suit the wants and needs of the client in every aspect. No job is too big or too small.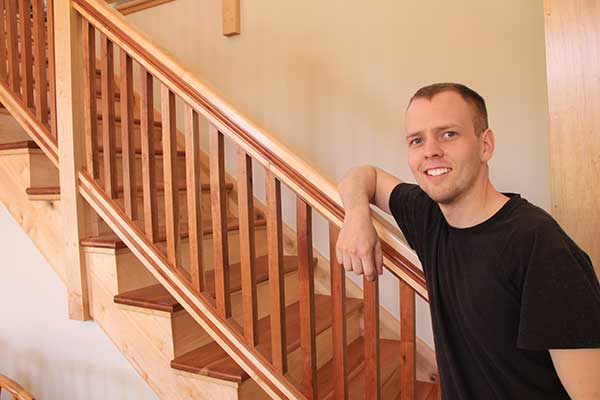 Services
Our services range from ground-up construction where we handle every aspect of the construction and building process; remodeling of kitchens, bathrooms, closet spaces, reconfiguring interior floor plans and layouts, etc.; managing construction projects; specialty work such as custom showers, tile work, stairs and railings, custom woodwork and wood finishings, and more; pole barns, garages, horse stables and sheds; flooring and hardwood flooring which may include installation and refinishing; siding, window and door replacement, and any and all exterior work; we also pride ourselves on fulfilling our client's vision whether that includes helping to design their idea(s) or whether that is for Nailed It to both visualize and design a project that we then present to the client.
Working in the greater New England area, with a home base in New York, Fridrik loves creating something new or fixing what's existing, leaving his clients happy with craftsmanship that will last a lifetime. Nailed It Building & Construction has all of the tools necessary to get the job done, and in a timely manner.
Nailed It Building & Construction is proud to work with- and help support local businesses. Fridrik takes pride in purchasing materials from local suppliers such as Herrington's, Meltz Lumber, Ghent Wood Products, Williams Lumber, N&S Supply, and many others.
Nailed It Building & Construction is fully insured and has had the pleasure of working for many great clients, and looks forward to working for you, too.